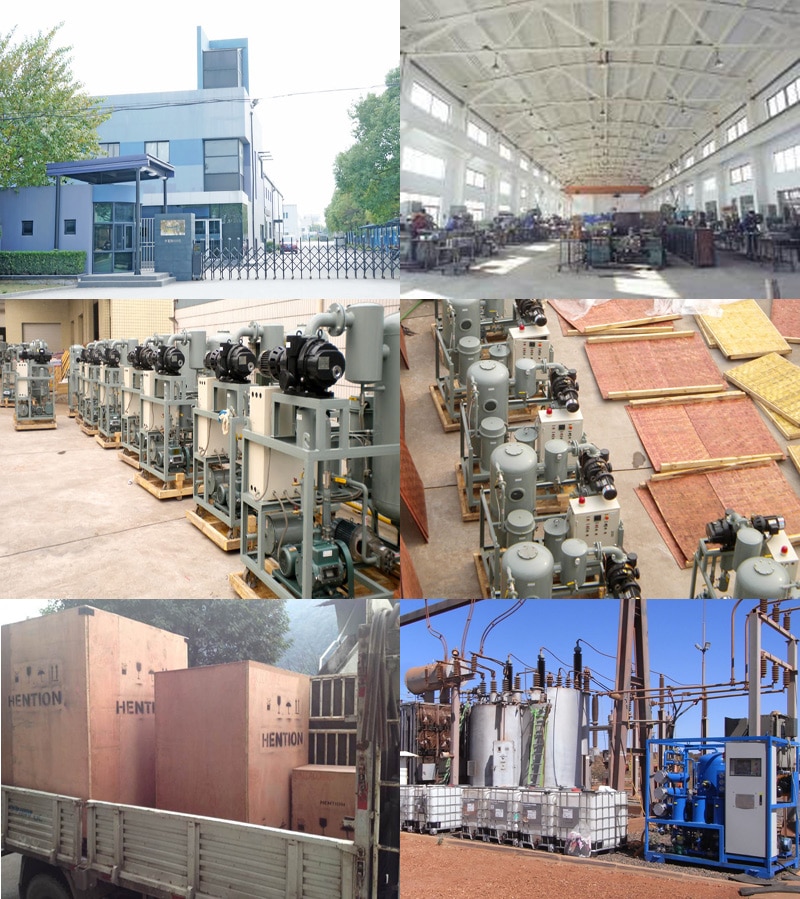 Located in Chongqing, China, our company specializes in designing and manufacturing oil treatment plants for conditioning transformer oil, lubricating oil, refrigerant oil, turbine oil, hydraulic fluids, engine oil etc. With advanced oil filtration technology, our machines can rapidly remove impurities from oil so as to improve oil quality and extend service life of the oil . Our products have established a fine reputation in the world market with high quality, fair price, fast delivery and good service.
Following are some frequently asked questions about our oil purification systems:
1. What can the oil purifiers do?
Generally speaking, our oil purification systems works on thermal vacuum filtration principle,  removing water contents, gases and solid contaminants from oil, extending oil service life, save your oil costs.
2.What type of oils can be purified ?
Both mineral and synthetic oils can be processed. Our equipment can be used for purifying oils such as transformer oil, hydraulic oil, turbine lube oil, thermic fluid, cutting oil, etc.
3.Type of machines available?
Our oil purifiers are highly customizable, we produce stationary or trailer mounted mobile unit to suit customer needs. Power supply and other options can also be arranged individually. Welcome to discuss details with our engineers.
4.Quality guarantees?
We warrants the plant supplied under our specification against defects in material and workmanship under normal use and service for a period of sixteen (16) months from date of shipment or twelve (12) months after the start-up of the system. Our obligation under this warranty is limited to repairing or furnishing, a similar part to replace any part, which was proven to be defective within the warranty period.
5. Commissioning & training service
At request, we can send our engineers to do on-site training and commissioning for customers. The service is with additional charge.